Resono wins Dutch Interactive Award!

SAIL 2015: award winning beacon case
After pitching the SAIL 2015 case to the expert Dutch Interactive Award jury and some tense weeks of waiting it was finally time for the official award ceremony. We are happy to announce the SAIL 2015 case of Resono is the winner of the prestigious Dutch Interactive Award and overall winner in its category tools.
Jury verdict
The jury was especially positive about the SAIL 2015 beacon case and reported (in Dutch):
SAIL 2015: relevante informatie op het juiste moment – Resono
Indrukwekkende, innovatieve, inspirerend case, die goed is uitgevoerd. 'It just works'- principe is zeer knap voor een eerste release. Hiermee is de lat voor de komende jaren hoog gelegd. De mooie en zinvolle nevencijfers zijn goed te gebruiken voor andere stakeholders. Een case met zeer veel potentie, die ver uitstijgt boven de andere cases in deze sterke categorie. Kortom, alles goed. Hulde.
Download the complete jury report (in Dutch)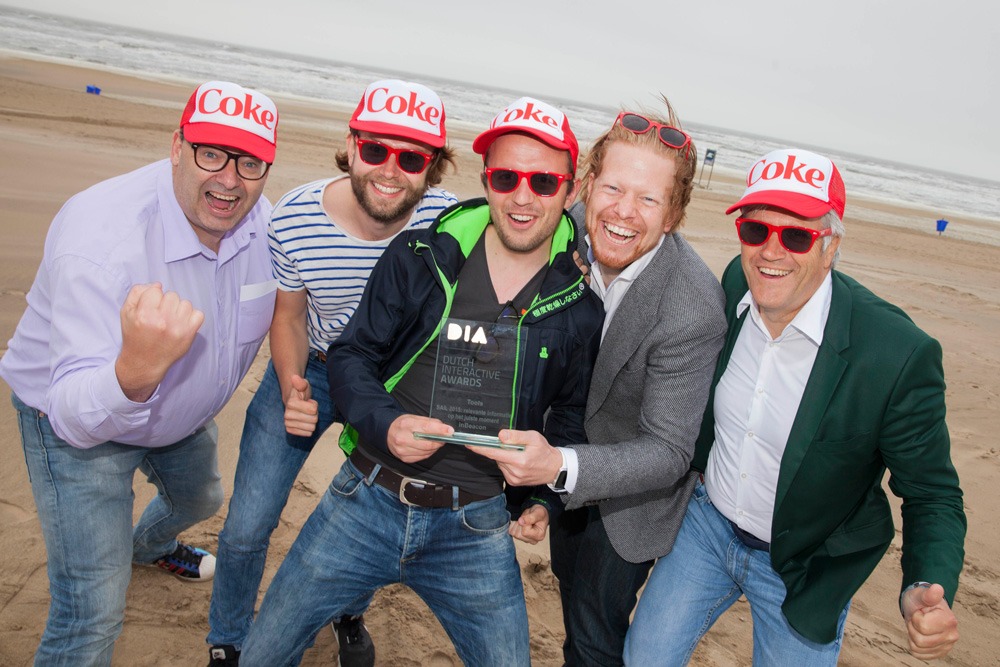 The Resono team is extremely proud of this accomplishment and wants to thank all partners for making this happen:
– SAIL event partners – without you there would be no SAIL!
– Staatsloterij – for the awsome support and being there when it mattered
– Xeed – for developing the great SAIL app which made the beacon interaction happen
– City of Sails – for the support and making the retail case during SAIL
– Bardoggy – for the support in using the app in bars and restaurants
– Exterion Media – for the beacon network on Amsterdam CS
– SoWifi – for partnering with us to increase the size of our beacon network
– Gemeente Amsterdam – for supporting the beacon mile
– iBlio – for supplying and supporting us with long range beacons
– Glimworm Beacons – for supplying the with beacons for retail locations
– Radius Networks – for supplying the beacons on the SAIL terrain
Stay tuned for more award winning cases…soon!